I am so very thankful to my wonderful bloggyland friends who are helping me celebrate
3
0
0
F
O
L
L
O
W
E
R
S
with some fabulous prizes. You will LOVE them!! You have 3 days of giveaways to win so be sure to enter them all.
*** PRIZE #1 ***
My brand new clip art set for the holidays!!
Michelle from
Just Wild About Teaching
Arlene from
LMN Tree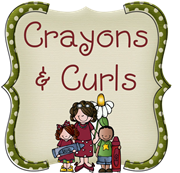 ANY ITEM FROM HER TPT STORE!!
Deb from
Fabulously First
Gina from
Third Grade Tidbits
ANY ITEM FROM HER TPT STORE
Valerie from
All Students Can Shine
her

Turkey Craftivity
a Rafflecopter giveaway
Be sure to stop back tomorrow and enter DAY 2!! Thanks so much for following my blog!!